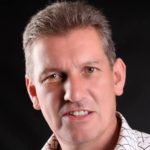 Gerry

Stronge Photography
You Make Memories, We Preserve Them!
As an essential service we at Gerry Stronge Photography would like to reassure our customers that our shop will remain open with normal opening hours throughout the lockdown.
Opening Hours: Monday to Saturday
9am to 6pm
We will be also offering all of our services via Phone, Email and Facebook
See Buttons Below.
Here at Gerry Stronge Photography we stock the latest range of Smartphones, including Samsung – iPhone – Huawei, which are unlocked to all networks, laptops, tablets, digital cameras and a wide variety of frames to suit all your media needs .
We Now stock Ireland's Best selling Laptops